April 28, 2016 proved to be an exciting day. I came to Kansas City to enjoy the premiere of Producer Mark Honer's documentary, "Town Teams: Bigger Than Baseball," which demonstrates the way local baseball influenced town pride and rivalry, helping drive the competition between towns in ways that advanced the economy and made baseball towns into lively places where baseball became the center of everyone's interest.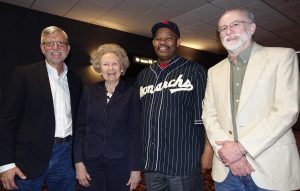 We have been led to expect high quality in sport documentaries, and we definitely got it from "Town Teams," which is based on Mark's solid research and his skill as a film producer. Being an enthusiast about baseball isn't enough; Mark knows that, and he brings all the necessary requirements to his project.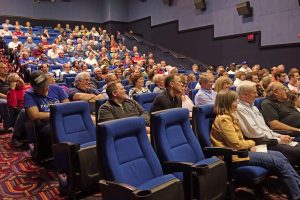 I think this sophisticated film will eventually reach PBS. It is definitely on the same level as "Baseball" by Ken Burns (which I helped research), although much shorter at 40 minutes. It includes clever re-enactments with plenty of action as well as an effective voice-over and comments by experts (of which I was one). It's good to see historians get their due on film because, as Mark knows from personal experience, we do a lot of research, from which we can draw conclusions about the effects of what's going on and thus interpret history for those interested in it. Some themes in American history are so strong that, as you will see in this film, three of us commented on them, and Mark emphasizes them by putting our comments back-to-back.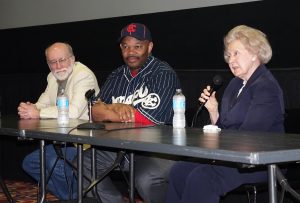 Nobody likes to see how fat they look on TV, but we are glad to see ourselves anyway — or at least we are gratified by the attention the film gives us. I particularly like the way Mark showed me at work in my little office at the Carlisle, where I live, because that short sequence can show the public that people like me actually do some work.
An enthusiastic audience heard Mark introduce the film and, when it was over, introduce his three panelists: Mark Eberle, a college professor who is completing a book about Kansas baseball history; Phil Dixon, a researcher who has produced six books on the famous Kansas City Monarchs; and me.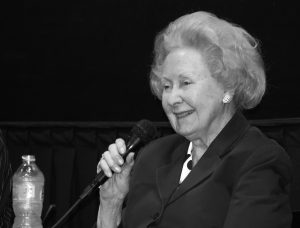 Members of the audience asked many questions about our research into baseball history, and lively exchanges ensued. And afterward we gathered at tables where the historians' books were on display. I sold all the books I had brought with me (one man bought three of them), and I met many enthusiastic fans. For some, I needed to autograph their baseball bats. You may not know this, but it's easier to autograph a baseball bat than it is a baseball.
My schedule for this evening is to sit in my favorite chair, put on Mark's DVD, and wallow in self-congratulation as well as gratitude for all the work these talented people put into telling an essential truth: the town baseball park greatly advanced the social and economic life of our country.